Sixth Form Reunion
20 Nov 23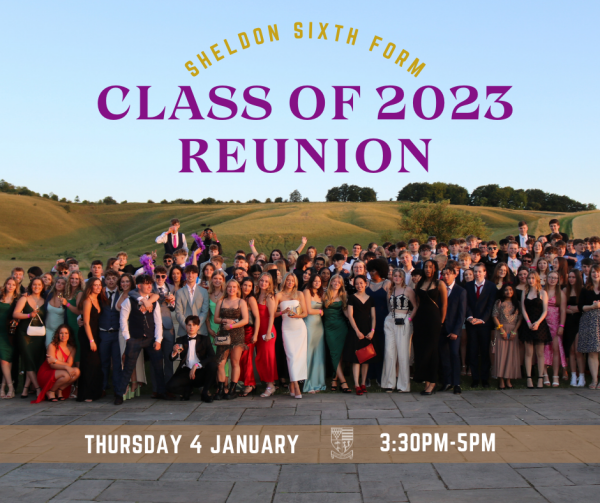 We're pleased to announce the Sheldon Sixth Form Class of 2023 Reunion.
Join us Thursday 4 January 2024 at 3:30pm in the Refectory for refreshments and a catch up. You'll also be able to collect your exam certificates. To help us prepare for the event, please let us know if you will be able to attend by clicking the link below. If you have any questions, please contact sixthform@sheldonschool.co.uk.
If you are unable to attend, please make arrangements to collect your certificate during the week of 2-5 January. Prior authorisation from students must be made if someone is collecting the certificate on your behalf. Please email exams@sheldonschool.co.uk to make alternative arrangements.