Year 11 Revision Evening
10 Nov 23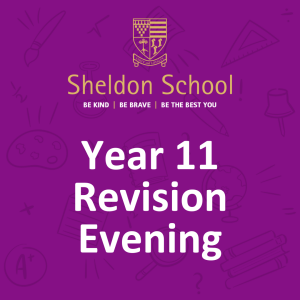 Please join us for our Year 11 Revision Evening on Thursday 23 November from 6pm-8:15pm to learn about how you can support your child as they prepare for exams. We strongly advise that your child attend the meeting.
The purpose of the evening is to:
Ensure that you and your child are aware of where to access specification content.
Ensure that you and your child are aware of how they will be assessed in English, Maths and Science.
Deepen understanding about the importance of retrieval practice and interleaving, and the science behind learning and memory.
Share revision techniques and strategies that your child can utilise for their internal assessments and GCSE examinations next summer.
We look forward to seeing you at the event, and continuing to work with your child throughout this busy yet fulfilling term.
So that we can better prepare, please let us know if you plan to attend the meeting by clicking on the link below.